The month of January ends up so quickly and season of love starts. For this season I have some special recipes for you, today I am sharing with you my first Valentines recipe rosemary garlic shrimp. I hope you will like this rosemary garlic shrimp. For this recipe I use Indian scampi or small lobster you can use any big size shrimp or prawn.
Ingredients:
King prawn/jambo shrimp  3 to 4
Fresh rosemary  or dried  1 tsp
Garlic  paste  1 tsp
Olive oil  1tbsp and 1 tsp
Paprika powder  ¼ th tsp
Lemon juice  ½ tsp
Salt   to taste

Procedure:
Marinate the prawn with fresh rosemary, salt, garlic paste and paprika and 1tbsp of oil for a hour or two. This will help the prawn to incorporate all the flavors. Now heat remaining oil in a skillet and then slightly fry both side in such a way so that the prawn remain soft, juicy and well cooked. Serve it with a dash of lemon juice and fresh coriander.
Sending this to
Foodie Friday
and
Valentines Special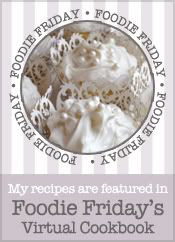 Be Happy And Stay Healthy.
Ads